From August 16 to August 24, three researchers from Research Center for Ultrasonics and Technologies of IOA participated the "SAKURA Exchange Program in Science" at the invitation of Japan Science Technology Agency. The three researchers were Prof. LI Honglang, PhD candidate TIAN Yahui and PhD candidate CAI Feida. For this program, they were invited to the University of Yamanashi and the University of Tokyo.
Researchers were accompanied to the laboratories and libraries of these two universities. Besides, researchers from two sides exchanged their research gains.
Prof. LI Honglang shared his team's research results for the surface acoustic wave sensors, surface acoustic wave resonators, radio frequency identification devices and phononic crystals. PhD candidate TIAN Yahui made detailed introduction about the phononic crystals, including background, study content and future work. As well, PhD candidate CAI Feida presented the system of the surface acoustic wave sensors and explained the principle and design of the separated part of the system.
In the following, Prof. Shoji Kakio from the University of Yamanashi shared his research progress about the acousto-optic modulator driven by surface acoustic waves. His two students Masashi Gomi and Yu Sugaya also shared their research results. Masashi Gomi talked about the loss reduction of longitudinal-type leaky surface acoustic waves by loading with ScAlN thin film, and Yu Sugaya shared piezoelectric and ferroelectric properties of X-axis-oriented Ta2O5 thin films prepared by RF-Magnetron sputtering. Besides, Prof. Takeshi Morita from the University of Tokyo also gave an exciting presentation of "Resonant-type smooth impact drive mechanism".
Exchange of both sides had provided opportunity to study with each other and could lay foundation for future corporation.
"SAKURA Exchange Program in Science" is the program for enhancing exchanges between Asia and Japan of the youths who will play a crucial role in the future field of science and technology through the close collaboration of industry-academia-government by facilitating short-term visits of competent Asian youths to Japan. This program aims at raising the interest of Asian youths toward the leading Japanese science and technologies at Japanese universities, research institutions and private companies.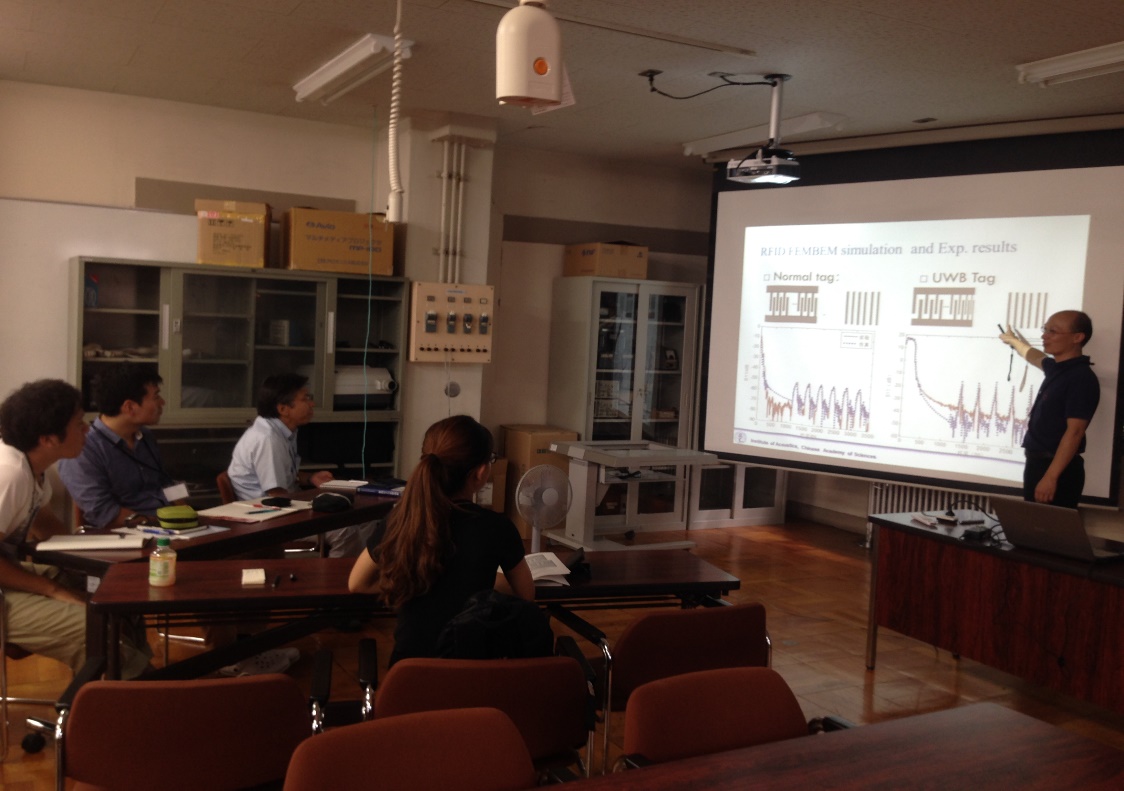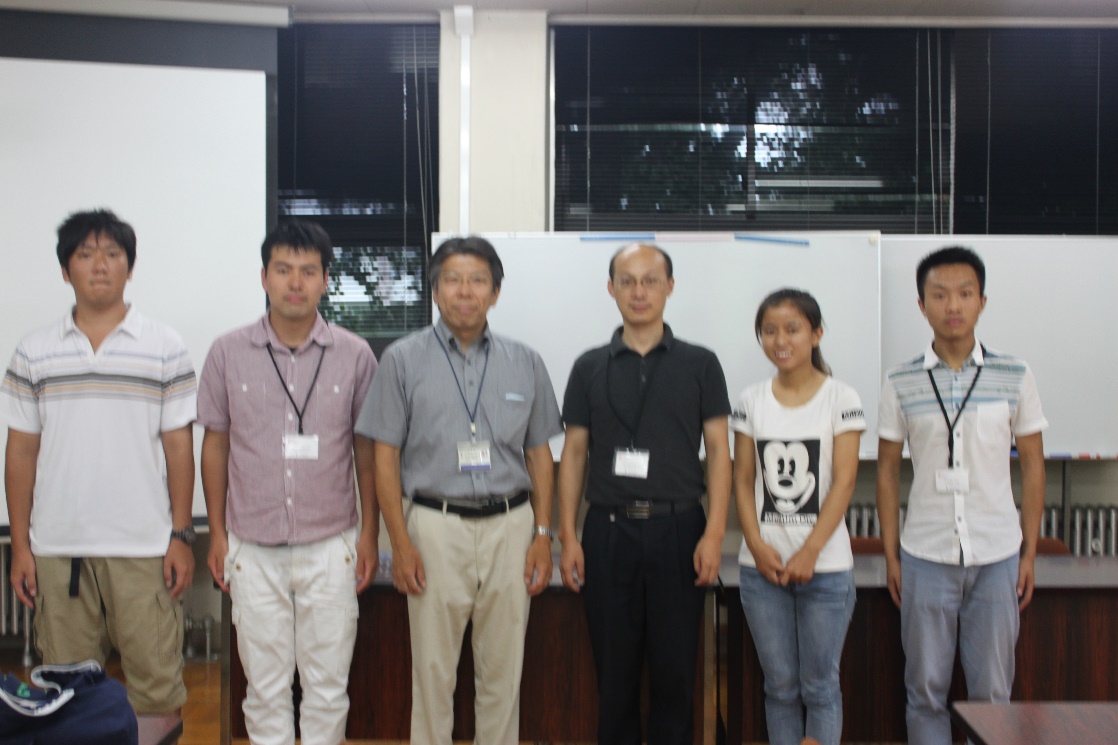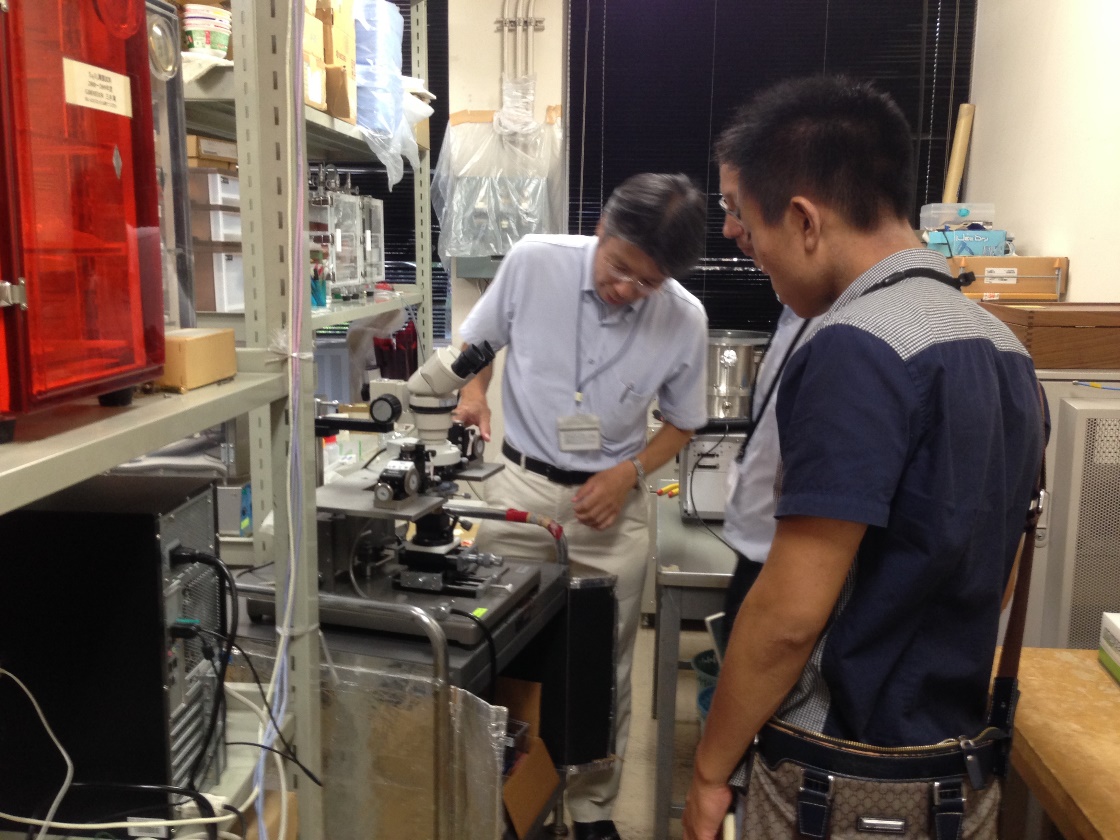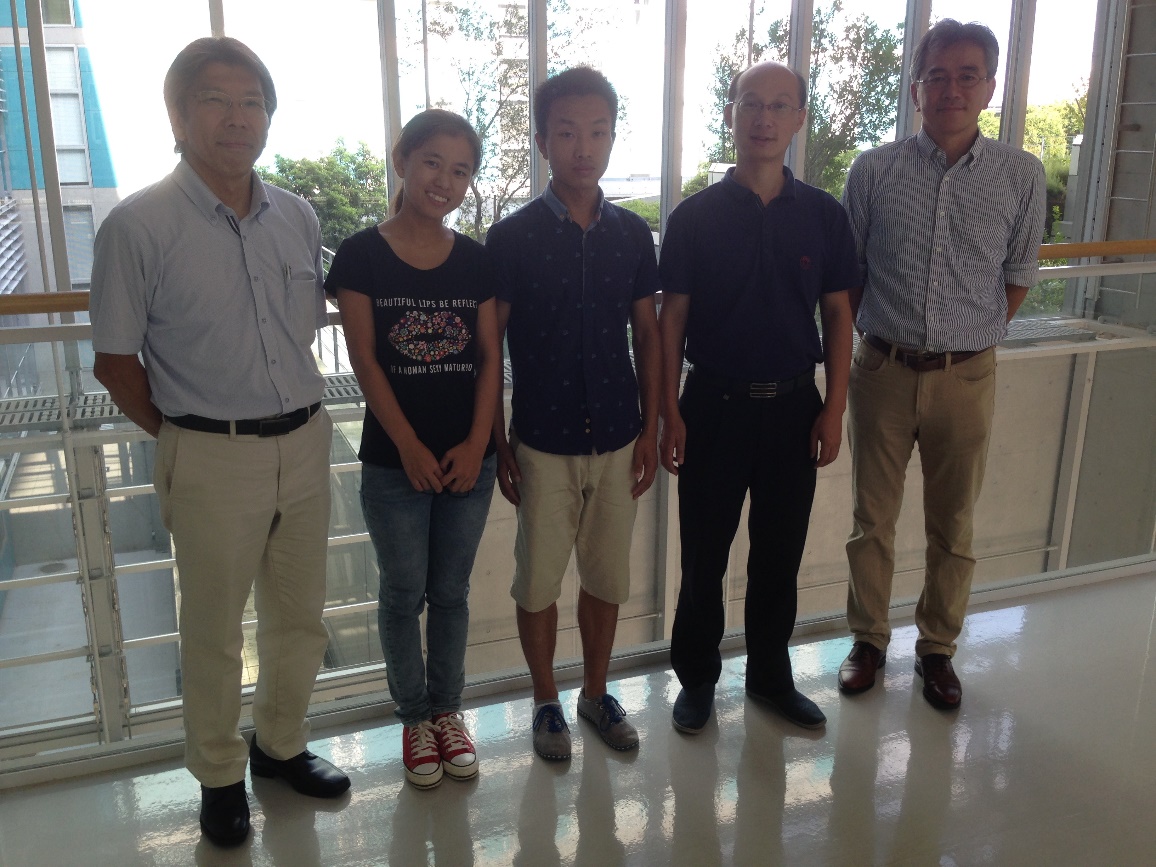 (Source: TIAN Yahui from the Research Center for Ultrasonics and Technologies)