(Chengguang ZHOU from Key Laboratory of Noise and Vibration Research) Prof. Anders Nilsson, from The Marcus Wallenberg Laboratory for Sound and Vibration Research, Royal Institute of Technology (MWL/KTH), is now paying a visit to IACAS and will stay here until 6th of January. He also planed to pay a two-months visit to IACAS at the end of next year.
Prof. Anders Nilsson planed to offer a series of lectures in IACAS and involve in several cooperated program on noise and vibration research. On 10th of Nov., co-chaired by Prof. Fenghua Li (Vice-director of IACAS) and Prof. Bilong Liu, Prof. Anders Nilsson presented research activities at the MWL/KTH and some research results on tyre noise. Afterwards, researchers from Key Laboratory of Noise and Vibration Research in IACAS introduced their research interests and recent progress on various topics, such as acoustics materials, infrasound sensors, pump/pipe noise, active noise control, sound quality and etc. Friendly and useful discussions followed by the lectures. It is evident that the visit is of great significance to enhancing the scientific collaboration between the two sides.
Prof. Anders Nilsson received doctor degree of acoustics at Chalmers Technical University in 1974. His rich experience includes two years research engineer at the Boeing Co., in USA, and ten years experience as research engineer, senior research engineer, principal engineer and head of Acoustics Department at Det Norske Veritas, Oslo, Norway. Also he used to be the director of Danish Acoustical Institute from 1981-1985 and the head of department of vehicle engineering, KTH (Royal Institute of Technology), in Sweden from 1987-2002.
Prof. Anders Nilsson is the author of Vibroacoustics and has teaching activities at KTH and also at Chalmers, NTNU (Trondheim), DTU (Copenhagen) and in Australia, China, India, Egypt, Mexico, Italy. He organised, together with Hans Bodén, the 10th International Conference on Sound and Vibration in Stockholm, 2003 with 700 participants. He initiated, planned and organised the funding of the new laboratories for the Danish Acoustical Institute in Lyngby, 1984 and for the Marcus Wallenberg Laboratory of Sound and Vibration Research at KTH in 1997.
Prof. Anders Nilsson is Member of American, French, Egyptian, Swedish and Norwegian Acoustical Societies and the Scandinavian Vibration Society (Chairman 1989-91). He is also Member of RINA, Fellow of IIAV, International Institute of Acoustics and Vibration. And he has the Ordre National du Merite, République Francaise.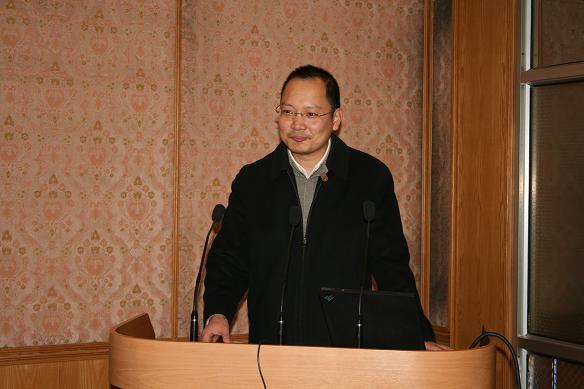 LI Fenghua, Deputy Director extended welcome address.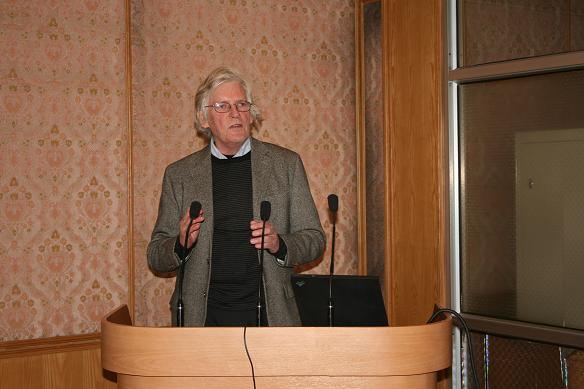 Prof. Anders Nilsson