A delegation of Japan Advanced Institute of Science and Technology (JAIST), led by Associate Prof. Unoki visited IACAS during Oct. 26 to 28.
On Oct.28, Shunsuke Kidani and Shota Morita, postgraduates of JAIST made reports for the researchers and students in IACAS. They talked about the researches they engaged in, such as speech intelligibility and auditory perception, etc. Prof. Uniko introduced some details about he Speech Acoustics Lab of JAIST. A warm discussion followed the report.
It is believed that the visit will be of great significance to enhancing the scientific collaboration between the two sides and will provide more chances for the students in the two institutes to carry out academic exchanges.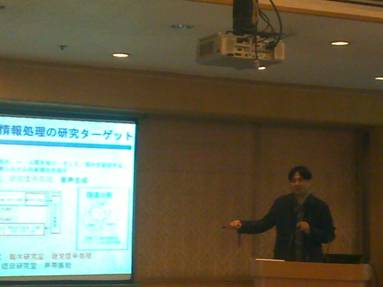 Associate Prof. Unoki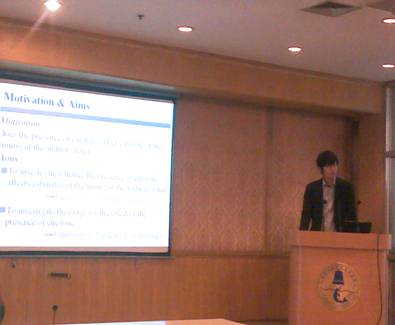 Postgraduate of JAIST is making a report.