On December 31, 2020, jointly held by the China Science and Technology Museum and the Institute of Acoustics of the Chinese Academy of Sciences, "Pursuing deep Blue dream and Challenging the Fourth Pole -- exhibition of the model of 10,000-Meter Manned Submersible Fendouzhe" was opened in the China Science and Technology Museum.
More than 100 people from the Museum and the Chinese Academy of Sciences attended the opening ceremony of the exhibition. LIU Ye Yao, deputy chief designer and underwater crew member of Fendouzhe, explained the structure and working principle of Fendouzhe to the audiences.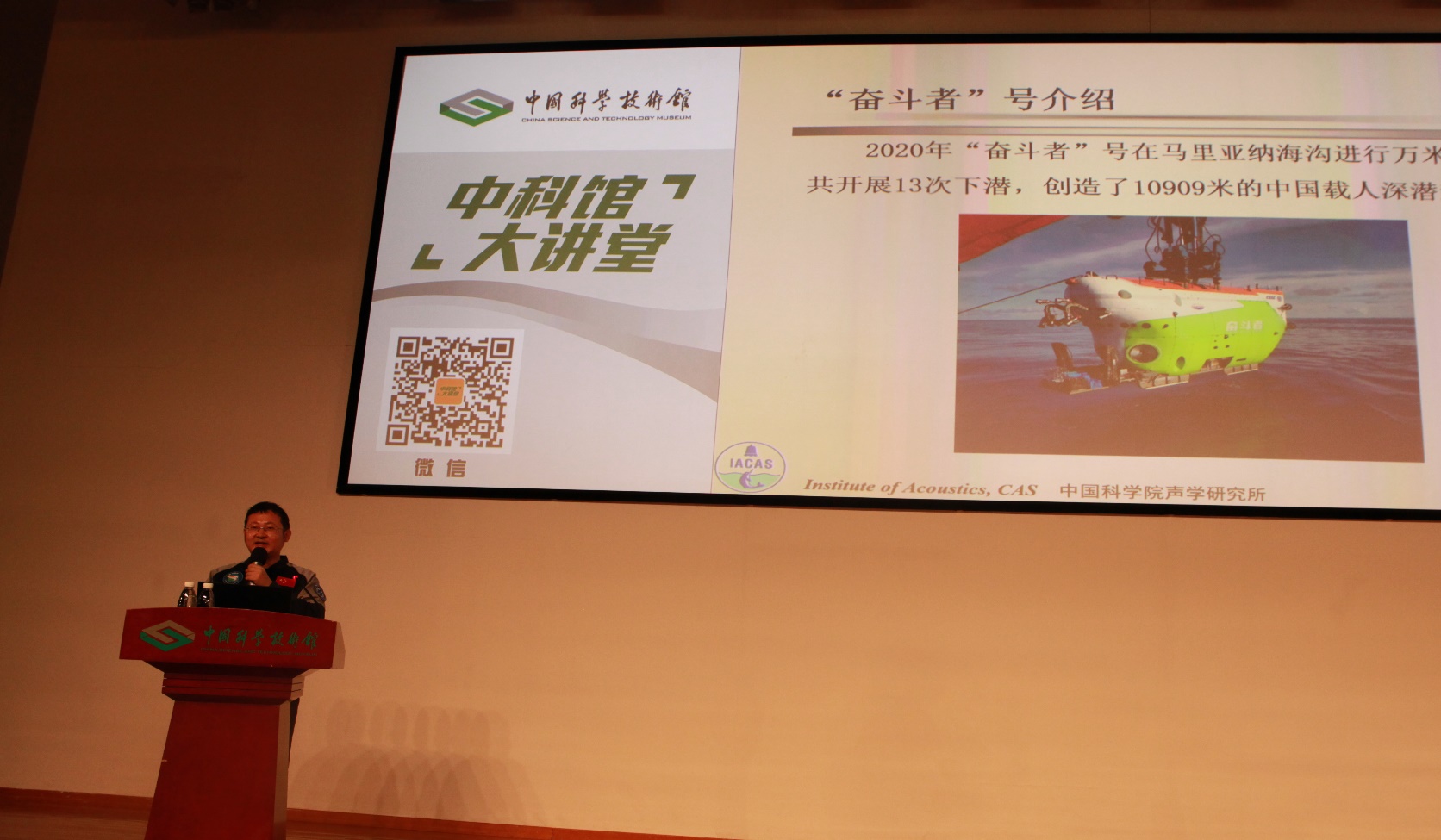 The Manned Submersible Fendouzhe successfully completed the 10,000-meter sea trial and returned, marking that China has the ability to enter the deepest part of the world's oceans for scientific exploration and research, and reflecting China's comprehensive strength in the field of Marine high technology.
The exhibition displays the 0.6 times model of Fendouzhe, the deep-water acoustic communication modem, Solid buoyancy material, along with text, photos, and multimedia material of Fendouzhe, showing the scientific and technological achievements of Fendouzhe, letting the audience know more about its scientific principle closely and feel the spirit of the Chinese manned deep submergence.
It aims to motivate the curiosity and thirst for knowledge of the public, especially the teenagers. Promoting the national ocean strategy may help our country turn from a big country of marine towards a powerful one.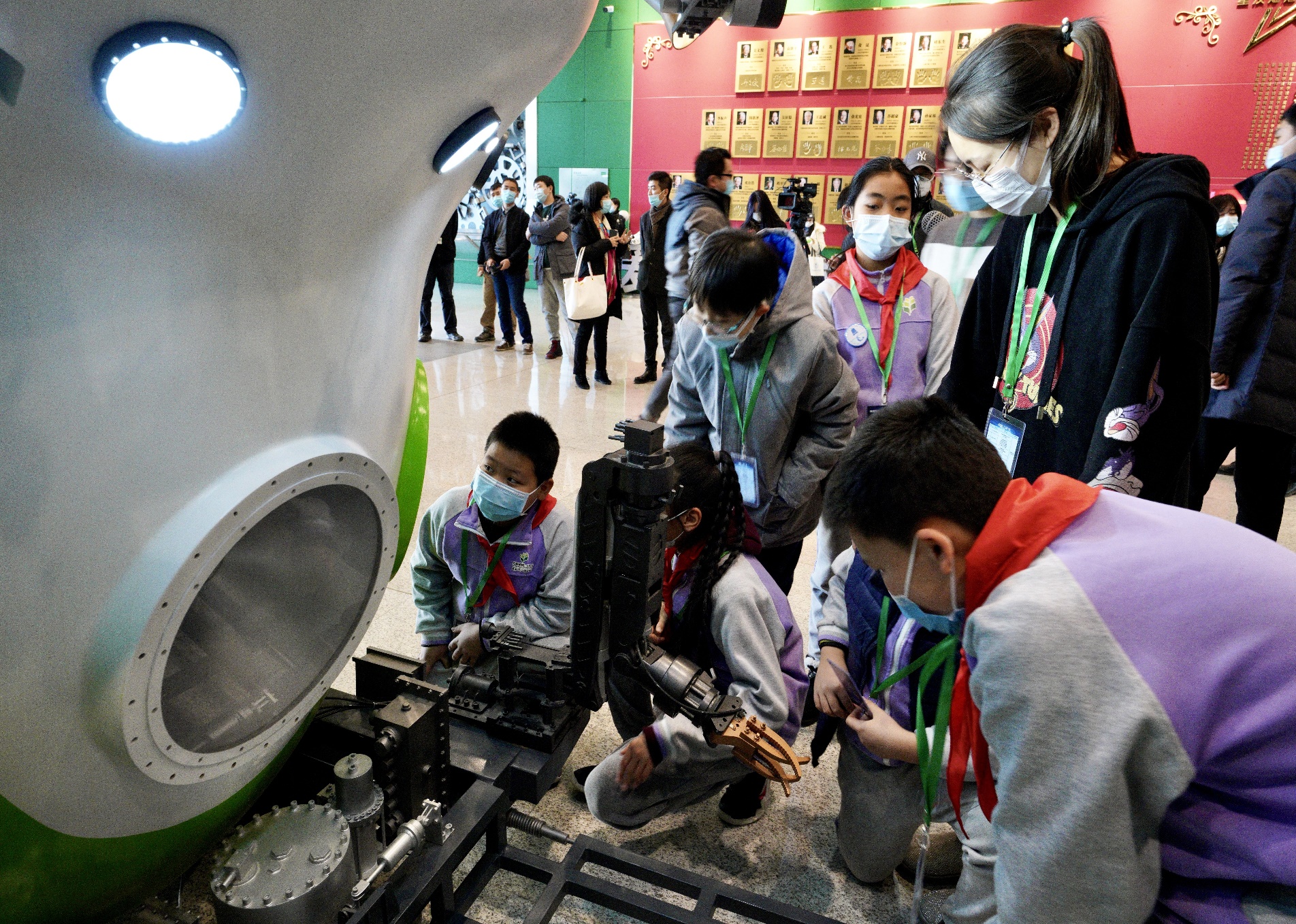 The exhibition will be open until February 20, 2021.